HIV/AIDS And The Masking Effect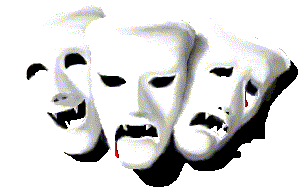 So this past week I found out something new about the HIV/AIDS virus which was new to me. Ever since I found out I had the virus, I have been seeing a nutritionist (BTW I adore her) every few months.
I never knew why I was seeing her but found out why this week. The HIV/AIDS virus can cause something called "
the masking effect
." What this is, is the virus replacing fat for muscle but you stay at the same weight.
The only way to diagnose this is by a a BIA (
Bioelectrical Impedance Analysis)
test. This is done by hooking up two electrodes to your body. One is placed on your hand and the other is placed on your foot and is completely painless.
It is
VERY
beneficial for people who have HIV/AIDS to workout. In the general public, most people burn fat for energy when the workout. People who are living with HIV/AIDS can can the body use muscle as energy first instead of fat. You see the HIV/AIDS virus can change our metabolism. Sometimes we use the muscle first and the fat for later.
This just gives me one more reason to hate and educate the blogger sphere about the HIV/AIDS virus.
footnote: Information was taken from the pamphlet "
Lean Body Mass
Simple Answers To Critical Questions
" for more information you can visit
www.serocare.com
.